Dried Plant & Floral Arrangements - Simple Steps for Beginners
How cool is it to create beautiful flower displays that can brighten up any room? Well, you'll have the opportunity to do so yourself, even if you've never done it before. Today, we're looking at how to make the most gorgeous floral arrangements from dried plants, even if you're a beginner.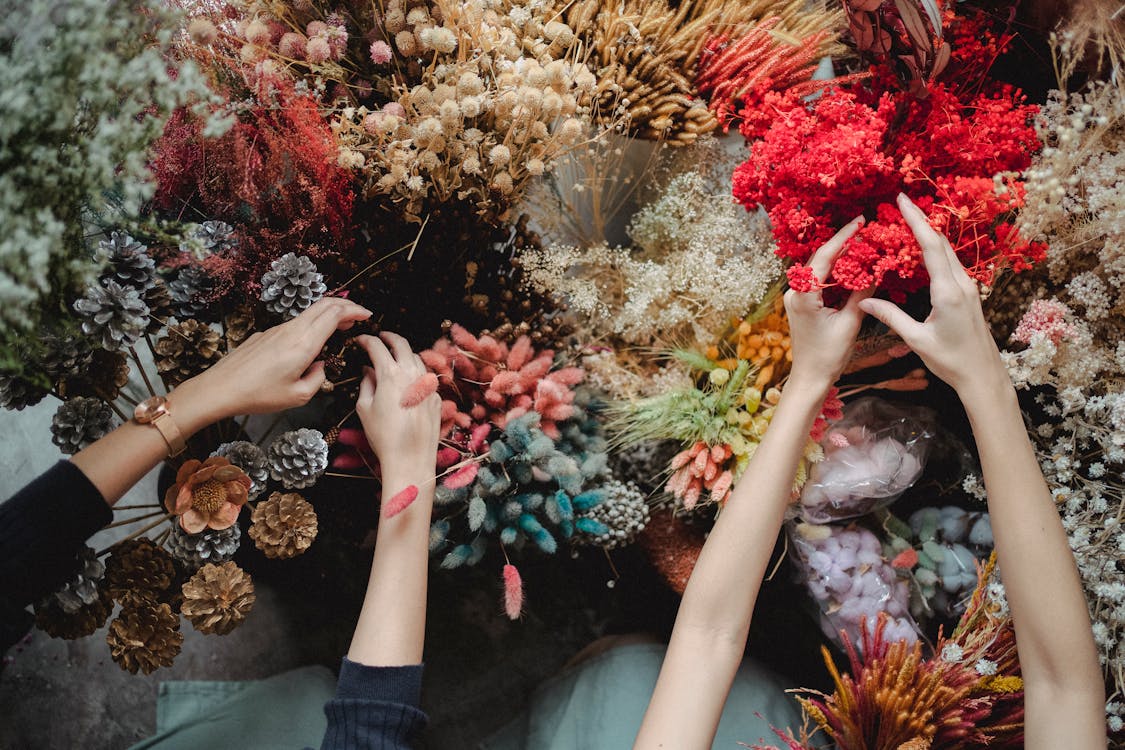 When most people think of dried plants, their minds immediately go to prom corsages or potpourri, but that's not what we're making here. We're talking about beautiful displays that can be throughout your home to awaken the positive energy and heighten your existing decor.
Why Dried Plants?
The thought of having dried plants in your home may not sound exciting, but not only can they be a beautiful added feature to your home, but they also have other advantages. With dried plant floral displays, there's nothing to maintain. This is especially great for those of us who know nothing about taking care of plants or don't have the time to care for them. There's no watering, they're already dead so you don't have to worry about that. The other thing is they don't attract bugs. So, let's go!
What Are Dried Plants?

It's okay if you don't have a green thumb. If you've not had much success growing plants, do not be dismayed. Dried plants are now trending, and many homes are filled with decor featuring dried plants. So, if you have some flowers clearly on their last legs, you can still use them to brighten your room. Some of the best dried plants to create floral arrangements include:

 

Pampas grass - This is tall, fluffy grass with outstretched stems that can grow pretty tall. The foliage comes in a variety of white and pink shades. To some, it may appear to be a weed, but it can make a beautiful display for any room.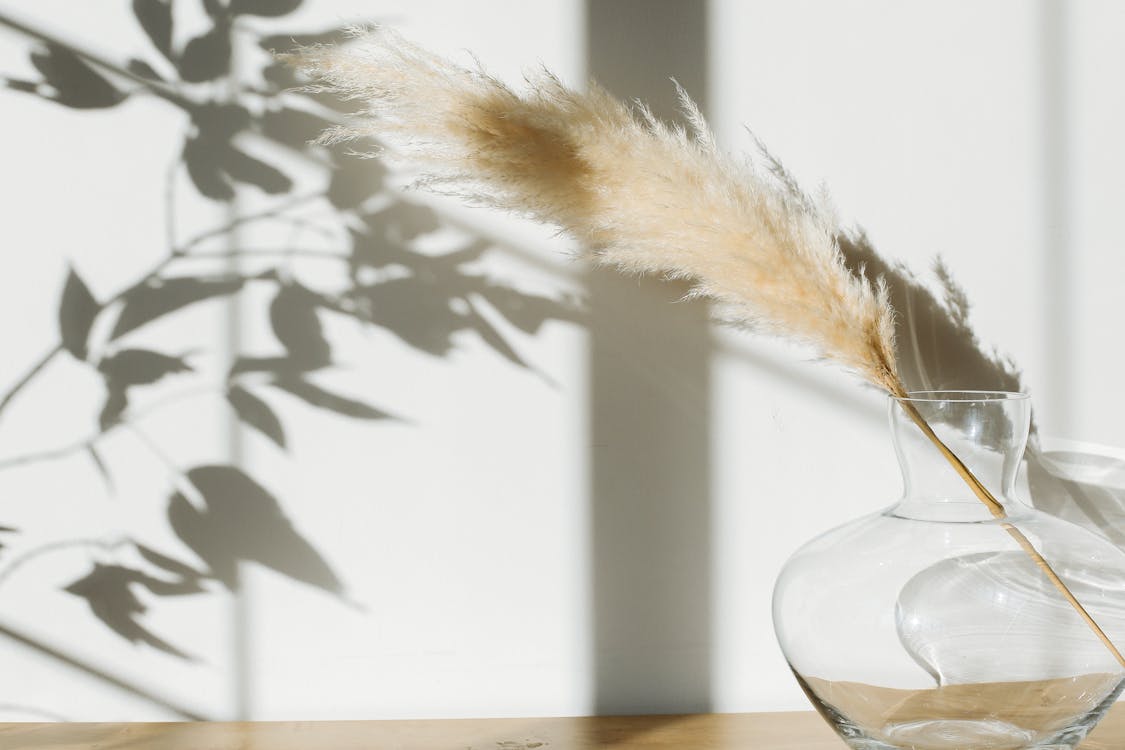 Bunny tail grass or Legarus - This plant has long stems with soft, fluffy tear-drop tufts of pale, ivory or beige shades that resemble a rabbit's tail.  Also known as Legarus, these plants can easily be popped into any vase or jar to give a simple, yet appealing look to your room.

 
Billy buttons - This is an Australian long-stemmed plant that features a golden, yellow, globe-shaped bulb on the top that resemble little tennis balls. These bright-colored bulbs (even when dried) will brighten up any room.
Palm leaves - These can make for elegant-looking decor in your room. Place a few of them in a vase, just make sure to cut them at different sizes so they're not all the same length.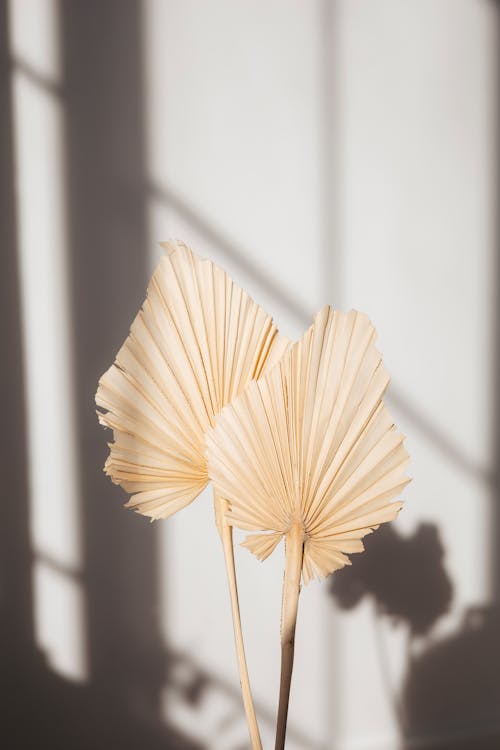 King protea - These distinctive flowers have pink, bowl-shaped flower heads that can grow to be pretty tall. Add these to any flower vase for a dynamic effect.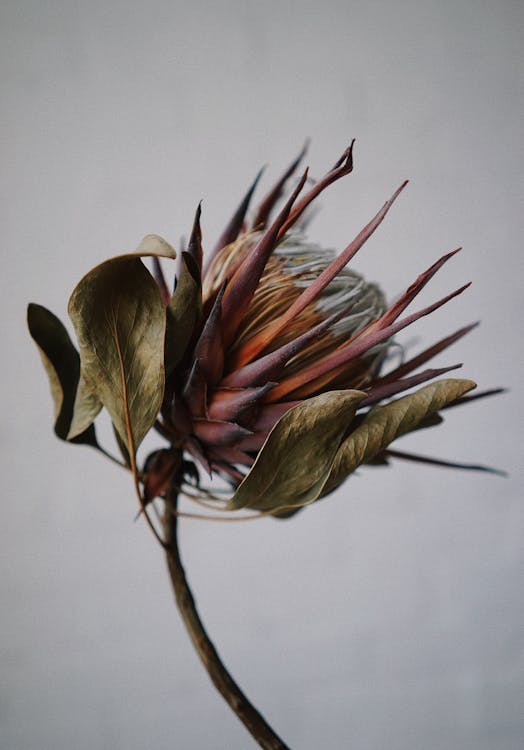 Cotton flower stem - Stems of dried cotton flowers actually make great floral displays all by themselves, or with other plants. These are especially great for a home office.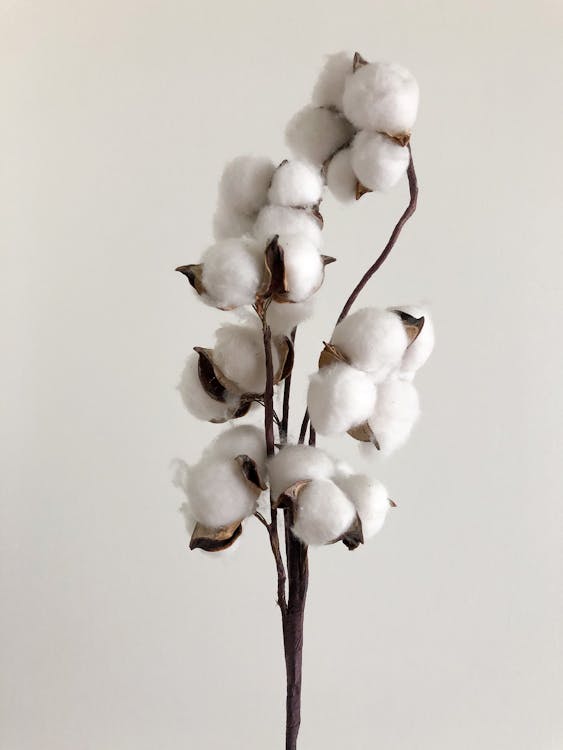 Eucalyptus - Dried eucalyptus plants are great for your flower arrangement as it adds the greenery that you may want for your display. The silvery-green single stem is a simple effect that makes a huge statement. Turn a basic room into an appealing room with dried eucalyptus.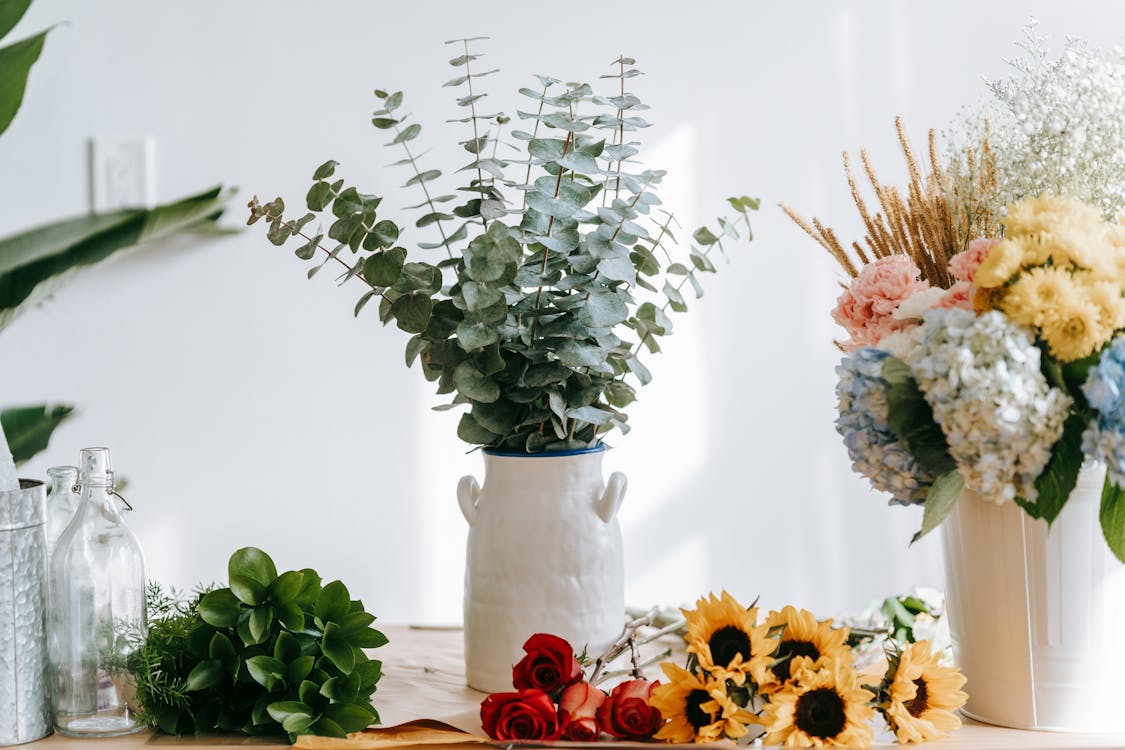 Dried wheat bundle - If you're looking for a great fall centerpiece, this is it. Dried wheat offers boundless options with just the right amount of organic and rustic vibe.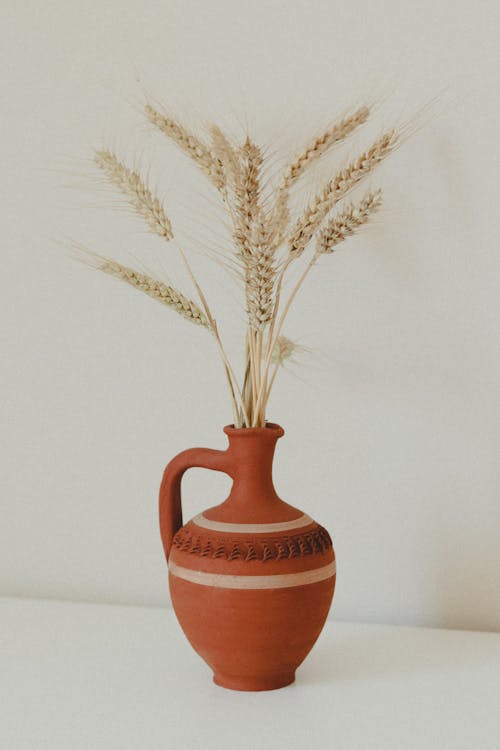 Dried branches - Never considered dried branches for your decor? If you've been throwing these out, you're missing a major element in your floral arrangement. Adding twigs or dried branches to a vase is the most affordable thing you could do that would have the outcome you're looking for. You could easily collect the branches you need right outside your door.

 
 

These are just a handful of dried plants that can be used for your floral arrangement. There are too many to name, but hopefully, these give you an idea of how effective any dried plant can be to your decor.

How to Make a Floral Arrangement Using Dried Plants

Dried plants, preserved grasses, wheat, leaves, and even branches can serve as a beautiful display for your floral arrangement. Don't hesitate to use your imagination; go as far as you can go with it. Don't think there's only one way to get this right. There are so many avenues to explore when creating floral arrangements. Here are a couple of ideas:

Kitchen Display

All you need is a simple, yet nice vase with a variety of dried plants: white spear palms, soft bunny tails, bleached Ruscus, and lotus pods, these are all good to use and will create a modern display.

Plant Hanger Display

You could take some of those same dried plants mentioned above and place them in a small vase and pair it with a plant hanger. The arrangement could be on a table or counter, or it could hang from the ceiling or from the wall.

Simple Steps for Beginners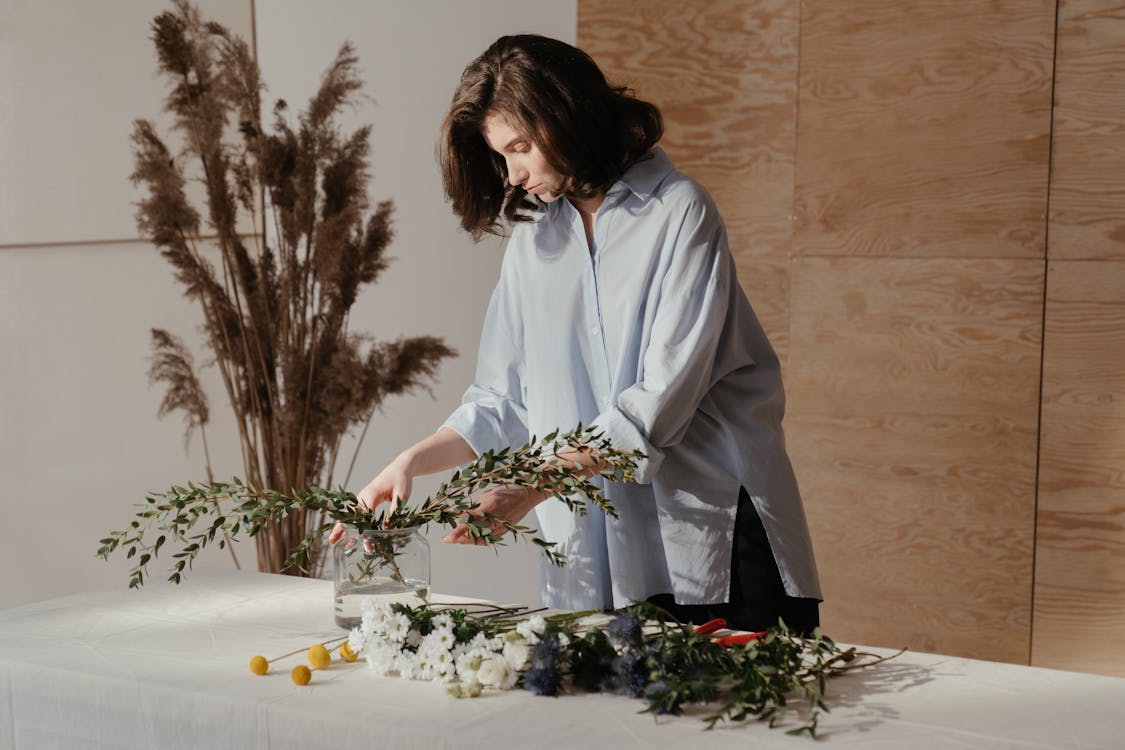 If making floral arrangements is new to you, don't worry, it's not complicated. In fact, following the steps below will help you create a dynamic floral arrangement for any room you want.

What you'll need: a vase of choice, dried plants in the same color palette in a mix of textures, and floral foam.

First, make sure you have different textures of dried plants. That could be smooth grasses, harsh and spiky thistles, and bumpy blooms.

Try to pull together dried plants that are in the same color palette (if you're going for a modern look).

Layer your plants or cut them so that they're at varying heights.

Place the floral foam at the bottom of the vase and gently insert each stem into the foam to keep them in place.

Voila! You've just created your first dried plant floral arrangement!